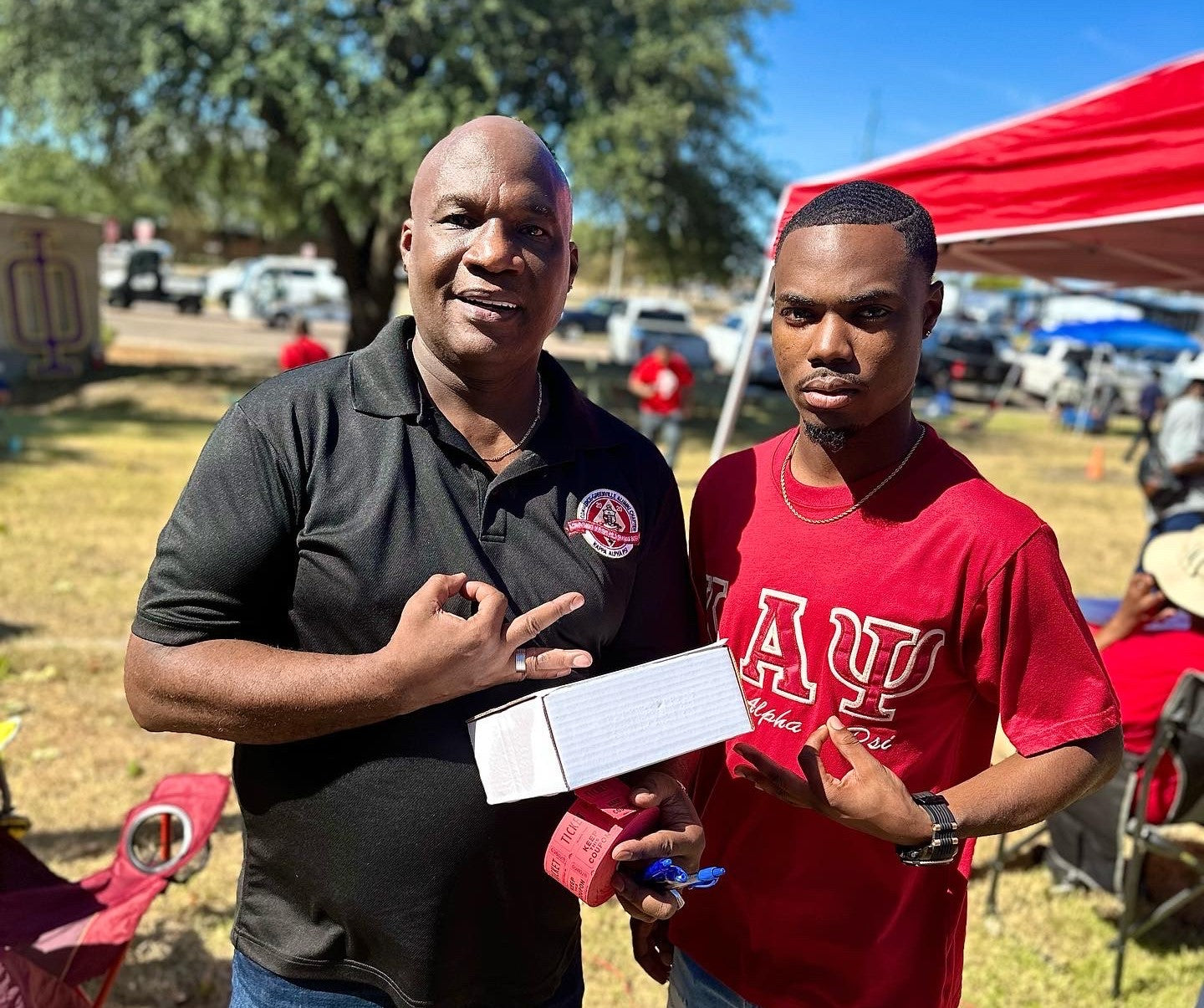 From the "Hammer" to a Legacy
In Greekdom, a "legacy" is a special title desired by many greek parents to pass on, but only held and shared by few offspring. A "legacy" is an individuals whose parent is a part of the "same" organization, they've been brought into.   
Brother JaCedric Knight of the 11 Kornerstones, the Fall 21 line,  is CGA's first initiated "Legacy." Ced is the son of brother Freddie Knight, a proud initiated in the Bloody Thirsty Hammer Eta Phi chapter, from Texas A&M University - Commerce. Line Name, something club.